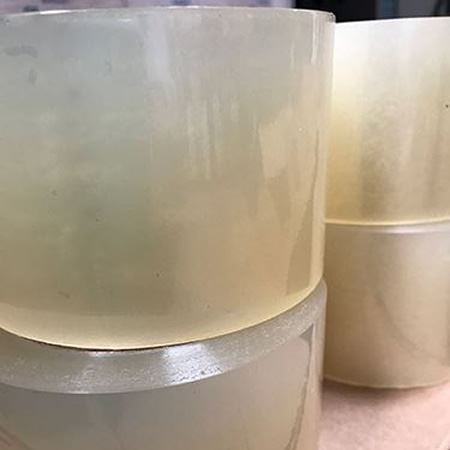 Premium Acrylic Tape
This premium acrylic tape offers high quality aging characteristics, long shelf life and low odor. With the wide variety of tape that MLR offers you are sure to find an item that best fits your needs.
Please contact us with any questions you may have, we would be more than happy to help!
Item
Number
Size
Thickness
Color
Rolls Per
Case
Price per Case
Add to
Cart
1
3
5+
82PA222
2" x 55 yd
1.8 Mil
Clear
36
$65.00
$57.00
$50.00
82PA223
1.8 Mil
Tan
36
65.00
57.00
50.00
82PA224
2.0 Mil
Clear
36
74.00
66.00
57.00
82PA225
3.0 Mil
Clear
36
119.00
105.00
91.00
82PA226
3.6 Mil
Clear
36
150.00
133.00
115.00
82PA227
2" x 110 yd
1.6 Mil
Clear
36
118.00
104.00
90.00
82PA228
1.6 Mil
Tan
36
118.00
104.00
90.00
82PA229
1.8 Mil
Clear
36
121.00
107.00
93.00
82PA230
1.8 Mil
Tan
36
121.00
107.00
93.00
82PA231
2.0 Mil
Clear
36
133.00
118.00
102.00
82PA232
2.0 Mil
Tan
36
133.00
118.00
102.00
82PA233
2.6 Mil
Clear
36
190.00
168.00
146.00
82PA234
2" x 1000 yd
1.8 Mil
Clear
6
181.00
160.00
139.00
82PA235
2.0 Mil
Clear
6
180.00
159.00
138.00
82PA236
2" x 1500 yd
1.8 Mil
Clear
6
273.00
242.00
210.00
82PA237
2.0 Mil
Clear
6
294.00
260.00
226.00
82PA238
2" x 2000 yd
1.8 Mil
Clear
6
348.00
308.00
267.00
82PA239
3" x 55 yd
3.0 Mil
Clear
24
120.00
106.00
92.00
82PA240
3.6 Mil
Clear
24
151.00
133.00
116.00
82PA241
3" x 110 yd
1.6 Mil
Clear
24
117.00
103.00
89.00
82PA242
1.8 Mil
Clear
24
110.00
98.00
85.00
82PA243
1.8 Mil
Tan
24
120.00
106.00
92.00
82PA244
2.0 Mil
Clear
24
131.00
116.00
101.00
82PA245
2.0 Mil
Tan
24
131.00
116.00
101.00
82PA246
2.6 Mil
Clear
24
191.00
169.00
147.00
82PA247
3" x 1000 yd
1.8 Mil
Clear
4
181.00
160.00
139.00
82PA248
2.0 Mil
Clear
4
180.00
159.00
138.00