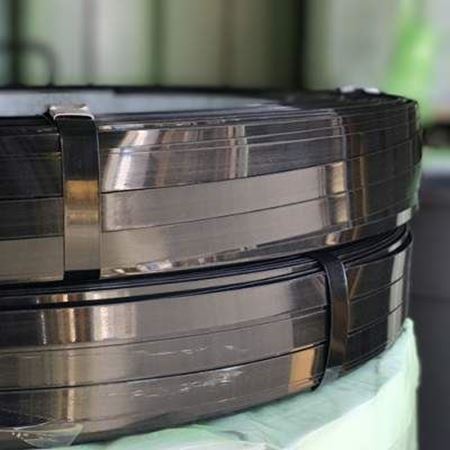 High Tensile Steel Strapping
Steel Strapping is a reliable option for heavier shipments and packaging. It is known as bundling or banding, and is ideal to combine, hold, reinforce or fasten. Steel strapping will also provide more security than poly strapping. We also offer a large selecion of pusher seals and open metal seals. Shop our wide variety of steel strapping and packaging supplies!
Don't see the specific size you are looking for? Please give us a call and we would be more than happy to help!
Skid lots available upon request.
Priced per Coil
Item
Number
Width
Thickness
Break
Strength
Approx.
Length
Lbs. Per
Coil
Coils Per
Skid
Price per Coil
Uses
Seal
Add to
Cart
1
2
6+
37ST824
3/4"
.025"
2675
1,491'
95
14
$190.00
$184.30
$178.60
37ST785
.029"
3305
1,264'
190.00
184.30
178.60
37ST543
1-1/4"
.025"
4460
894'
95
22
190.00
184.30
178.60
37ST698
.029"
5650
770'
190.00
184.30
178.60
37ST435
.029"
4020
770'
197.00
191.09
185.18
37ST396
.031"
5650
721'
190.00
184.30
178.60
Priced per Pound